June 27, 2022 9:00 am - July 1, 2022 3:00 pm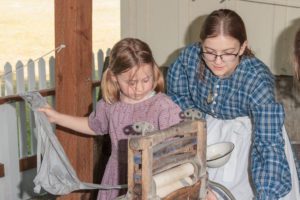 Living History Day Camp for boys and girls ages 7-12 will be June 27- July 1st, from 9:00 to 3:00 each day. Eat, dress, build, and play like a pioneer! Registration deposit $50.00, $175.00 due first day of camp. Deposit reimbursed on safe return of the issued pioneer costume at end of camp. Register below or contact [email protected] for more information.
Small cohorts experience pioneer life outdoors on this authentic Oregon Trail site. Registration limited to first 30 students. Minimum of 16 required to hold the camp.
$225.00 – $350.00Read more