Pioneer Life Tour
Our most popular tour is the Pioneer Life Tour for children. Aimed at 4th graders, teachers of kindergarten through 8th grade students tell us their students love it, learn from it, and remember it for years! The PLT begins with an introduction to the history of the farm and the safety rules for students. After that, small groups are sent to their stations to rotate around the farm.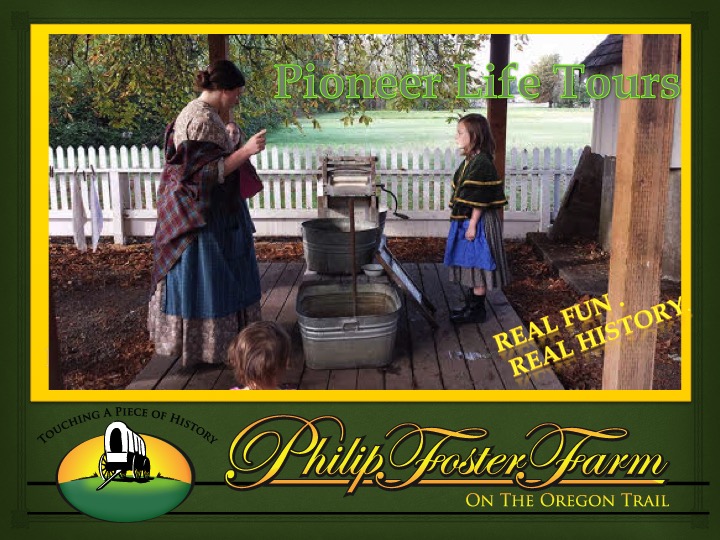 Adult and Senior Tours
Our one-hour introduction to the history of Eagle Creek and the Foster Family includes a guided tour of the house, store and barn. Cost is $5.00 per person. Available April through October. Most of the tour is wheelchair accessible, including centrally located restrooms. Guests are welcome to picnic on the grounds and enjoy the trees and gardens. Call 503-637-6324 or email  [email protected] for more information.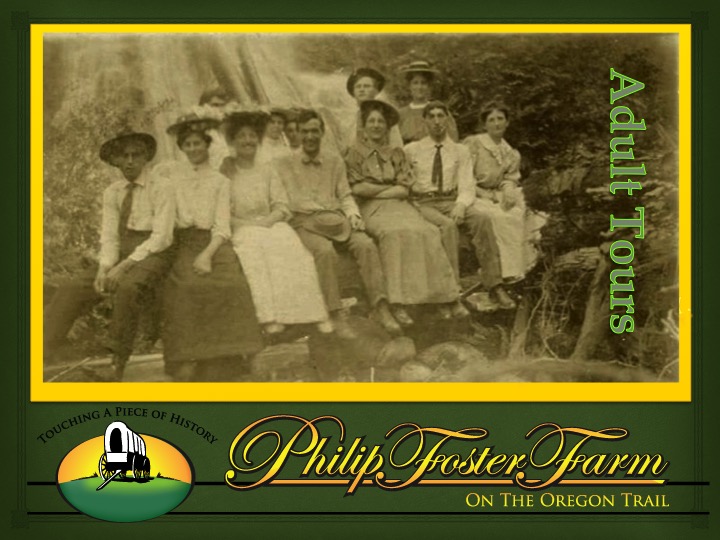 Tiny tours – 1-10 people can visit any time! 
The farm is open for drop-in guests on Saturdays from 11-4:00 May through October. Admission on those days is $5.00 per person or $20.00 per family. JZH members and Heritage Pass holders can email [email protected] to arrange a free private tour at your convenience. Others can purchase tickets here  for $7.00 per person.  We recommend scheduling at least 2 weeks in advance to make sure a guide is available for your tour, or offering us multiple times that would work for you. 
Helpful Child Tour (ages 3-7)
Helpful Child Tours are designed for the younger set. Hands-on activities are designed to keep them busy and learning, thinking about all the ways children can help their families. Schedule yours today (either a PLT or Tiny Tour) and let us know what age your students will be.