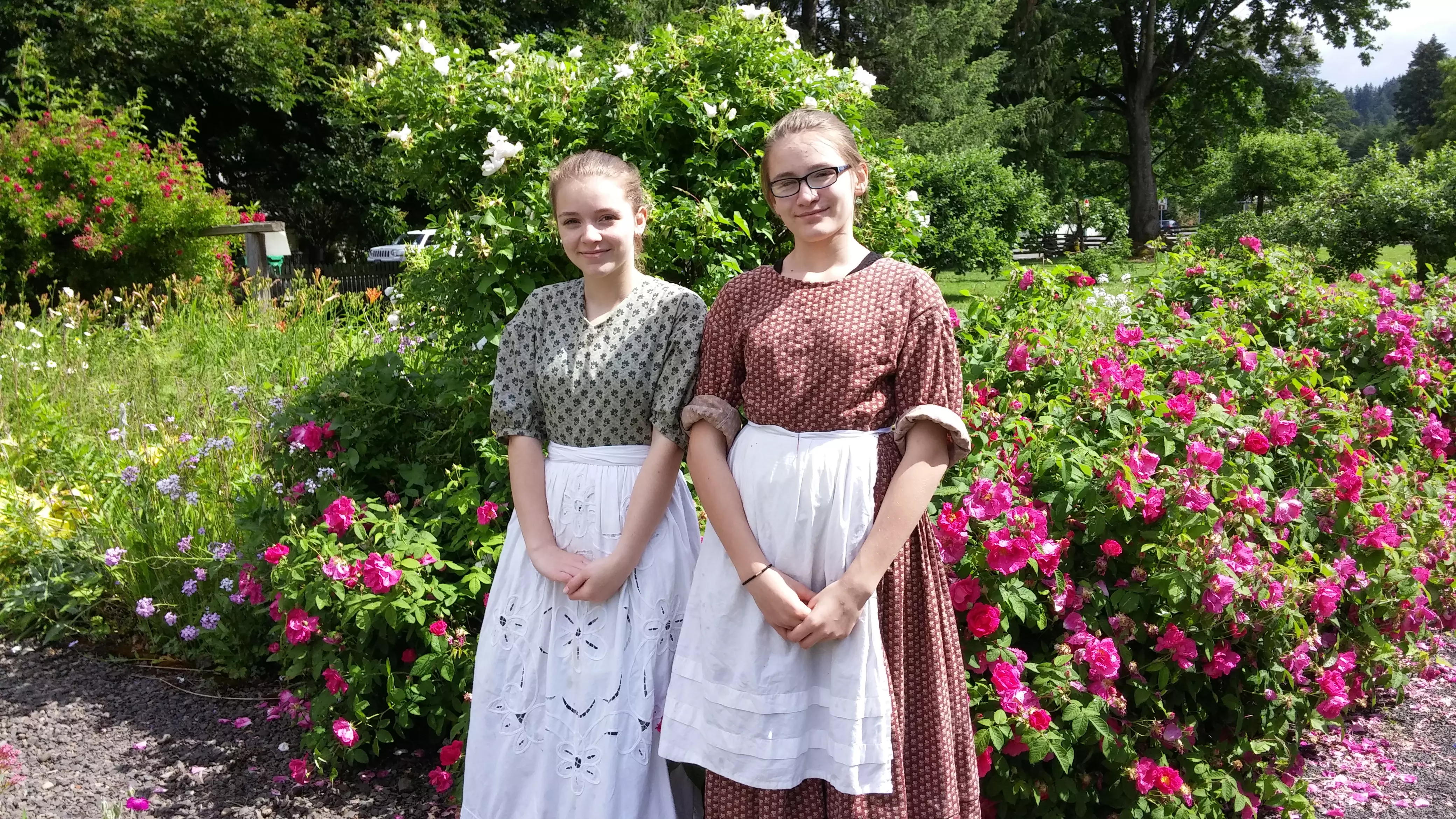 Real History. Real Fun! On the Philip Foster Farm.
Welcome to the Philip Foster Farm on the Oregon Trail.   This historic homestead has original and reconstructed buildings that allow visitors a hands-on experience of how life was in a real working farm on the Oregon Trail.  Due to Covid-19 restrictions, buildings are only open Thursdays 10-2:00 this summer, except for scheduled tours and private events. Guests are welcome to visit the grounds from dawn to dusk any day. Please consider donating to the JZH Historical Society. 
Hours: 
Closed except for private tours and events until further notice.
Location 
Address: 
22725 SE Eagle Creek Road
Eagle Creek, OR 97022
Parking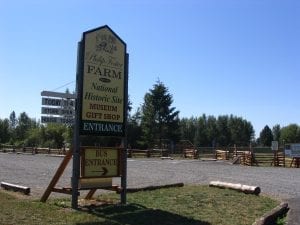 Our parking lot has space for three buses and thirty cars, including blacktopped handicapped parking next to the entrance. It is located at 22725 SE Eagle Creek Road. Parking is provided for visitors only. Please talk with farm staff and obtain a parking pass if you need to use our lot for any other purpose.
The Eagle Foundry graciously allows us to use their field for additional parking at the Cider Squeeze. That parking is toward highway 224 from the Farm.