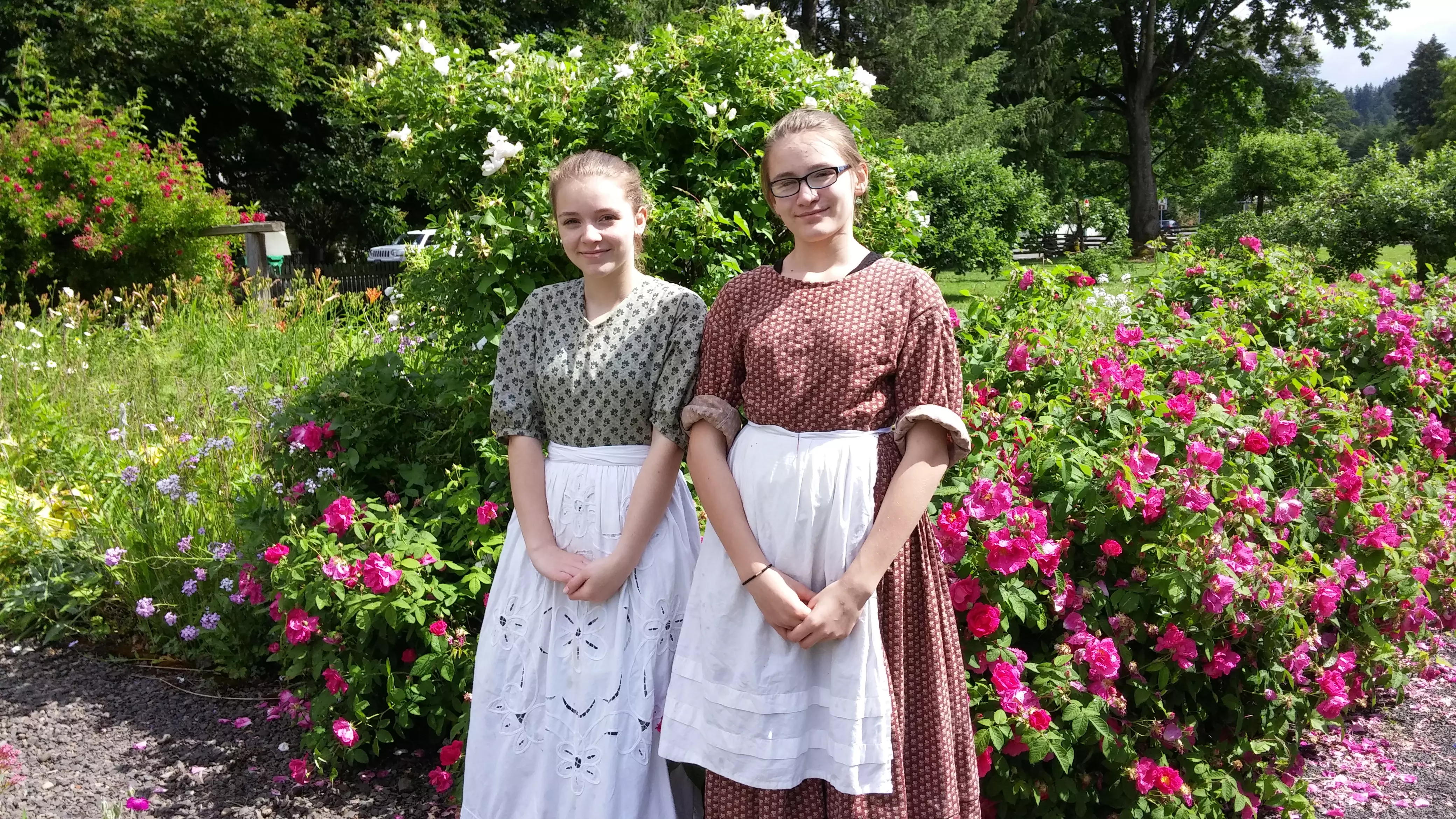 Real History. Real Fun! On the Philip Foster Farm.
Welcome to the Philip Foster Farm on the Oregon Trail.   This historic homestead has original and reconstructed buildings that allow visitors a hands-on experience of Pioneer Life in rural Oregon.  We are open on Saturdays from 11-4:00 May through October, and you can purchase tickets here at least two weeks in advance to reserve tours of the site (during daylight hours). 
Hours: 
Open by appointment for scheduled tours of all sizes.
Open Saturdays 11-4:00  May through October for drop-in guests. 
Location 
Address: 
22725 SE Eagle Creek Road
Eagle Creek, OR 97022
Parking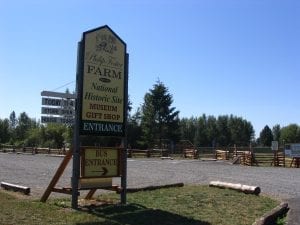 Our parking lot has space for three buses and thirty cars, including blacktopped handicapped parking next to the entrance. It is located at 22725 SE Eagle Creek Road. Parking is provided for visitors only. Please talk with farm staff and obtain a parking pass if you need to use our lot for any other purpose.
The Eagle Foundry graciously allows us to use their field for additional parking at the Cider Squeeze. That parking is toward highway 224 from the Farm.